In Memory
Linda Cox (Ultsch)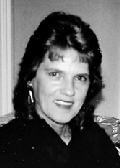 Linda Lee Ultsch Smiths Creek Linda Lee Ultsch, 64, passed away on July 21, 2010 in Port Huron after a long illness peacefully surrounded by her family. She was born on April 5, 1946 in Port Huron, daughter of the late Orville and Marie Cox. Linda enjoyed scrap booking, bingo, playing the lottery and crocheting. She also enjoyed spending time with her family, especially her grandkids. She is survived by her daughter, Tammy McKague of Port Huron; daughter, Sherry McKenzie (Robert Zalac) of Port Huron; daughter and son-in-law, Laura Lee (Quentin) Denton of Port Huron; eight grandchildren: Jason, Cassie, Timothy, Heather, J.T., Samantha, Meagan and Jacob; three sisters and six brothers; several nieces, nephews, and an aunt, Myrtle Kilbourn of Lincoln, MI. Funeral services will be held on Sunday 1:00 p.m. in the Jowett Funeral Home, 1634 Lapeer Ave., Port Huron at 17th Street. Visiting hours will be held Saturday 2:00 to 4:00 p.m. and 6:00 to 8:00 p.m. and Sunday 12:00 p.m. until the time of services at 1:00 p.m. in the funeral home. Memorial tributes maybe made to St. Jude Children's Hospital or the
American Lung Association
.
www.jowettfuneraldirectors.com
- See more at: http://www.legacy.com/obituaries/thetimesherald/obituary.aspx?n=linda-lee-ultsch&pid=144233815#sthash.Fv43Ixrr.dpuf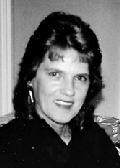 Linda Lee Ultsch Smiths Creek Linda Lee Ultsch, 64, passed away on July 21, 2010 in Port Huron after a long illness peacefully surrounded by her family. She was born on April 5, 1946 in Port Huron, daughter of the late Orville and Marie Cox. Linda enjoyed scrap booking, bingo, playing the lottery and crocheting. She also enjoyed spending time with her family, especially her grandkids. She is survived by her daughter, Tammy McKague of Port Huron; daughter, Sherry McKenzie (Robert Zalac) of Port Huron; daughter and son-in-law, Laura Lee (Quentin) Denton of Port Huron; eight grandchildren: Jason, Cassie, Timothy, Heather, J.T., Samantha, Meagan and Jacob; three sisters and six brothers; several nieces, nephews, and an aunt, Myrtle Kilbourn of Lincoln, MI. Funeral services will be held on Sunday 1:00 p.m. in the Jowett Funeral Home, 1634 Lapeer Ave., Port Huron at 17th Street. Visiting hours will be held Saturday 2:00 to 4:00 p.m. and 6:00 to 8:00 p.m. and Sunday 12:00 p.m. until the time of services at 1:00 p.m. in the funeral home. Memorial tributes maybe made to St. Jude Children's Hospital or the
American Lung Association
.
www.jowettfuneraldirectors.com
- See more at: http://www.legacy.com/obituaries/thetimesherald/obituary.aspx?n=linda-lee-ultsch&pid=144233815#sthash.Fv43Ixrr.dpuf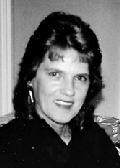 Linda Lee Ultsch, Smiths Creek , 64, passed away on July 21, 2010 in Port Huron after a long illness peacefully surrounded by her family. She was born on April 5, 1946 in Port Huron, daughter of the late Orville and Marie Cox. Linda enjoyed scrap booking, bingo, playing the lottery and crocheting. She also enjoyed spending time with her family, especially her grandkids. She is survived by her daughter, Tammy McKague of Port Huron; daughter, Sherry McKenzie (Robert Zalac) of Port Huron; daughter and son-in-law, Laura Lee (Quentin) Denton of Port Huron; eight grandchildren: Jason, Cassie, Timothy, Heather, J.T., Samantha, Meagan and Jacob; three sisters and six brothers; several nieces, nephews, and an aunt, Myrtle Kilbourn of Lincoln, MI. Funeral services will be held on Sunday 1:00 p.m. in the Jowett Funeral Home, 1634 Lapeer Ave., Port Huron at 17th Street. Visiting hours will be held Saturday 2:00 to 4:00 p.m. and 6:00 to 8:00 p.m. and Sunday 12:00 p.m. until the time of services at 1:00 p.m. in the funeral home. Memorial tributes maybe made to St. Jude Children's Hospital or the American Lung Association . www.jowettfuneraldirectors.com


UA-40890055-1